Electroplating solution filter

Application range and structure:
Changjia KG type electroplating solution filter can remove suspended matters in various types of liquids. It is widely used in filtering chemical solutions, electroplating solutions, pharmaceutical solutions, and other fields. It is divided into pump hydraulic filter, air-pressure filter, vacuum filter barrel, and etc.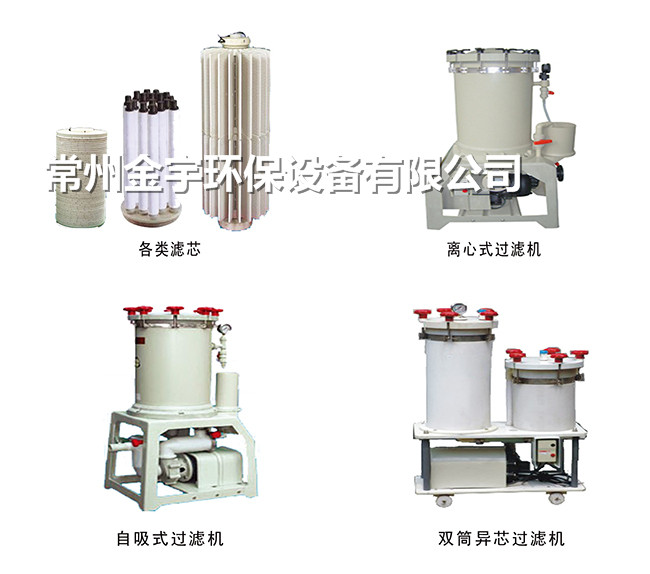 Specifications and technical parameters:
Specifications
Models

Filtering velocity
m3/h

Working pressure
MPa

Motor power
Kw

Filter fineness
μ

Specifications of pipe orificemm
Inlet×outlet

Applicable temperature
℃

KG-6

6

0.10

0.75

0.5-5

32×25

5-80

KG-10

10

0.12

1.1

0.5-5

40×32

5-80

KG-15

15

0.14

1.5

0.5-5

40×32

5-80

KG-20

20

0.13

1.5

0.5-5

40×32

5-80

KG-25

25

0.15

2.2

0.5-5

50×40

5-80

KG-30

30

0.16

3.0

0.5-5

50×40

5-80

HT-6

6

0.10

0.5-5

25×25

5-80

HT-10

10

0.12

0.5-5

32×32

5-80

HT-15

15

0.14

0.5-5

40×40

5-80

HT-20

20

0.13

0.5-5

40×40

5-80