Plastic acid mist purification tower

Application range and structure:
Changjia CTS multi-functional acid mist (waste gas) purification tower consists of tower body, anti-corrosion induced draft fan, pump circulation spray system, circulating liquid tank, spherical polygonal packing, and other components. It is used in the treatment of harmful water-soluble gases such as acid mist gas, hydrogen chloride gas, hydrogen fluoride gas, chromic acid gas, hydrogen cyanide gas, hydrogen sulfide gas, ammonia gas, and etc. It is widely applied in chemical, electroplating, metallurgy, hardware, instrument, electronics and other industries for the treatment of industrial waste gases produced during production and reaction processes.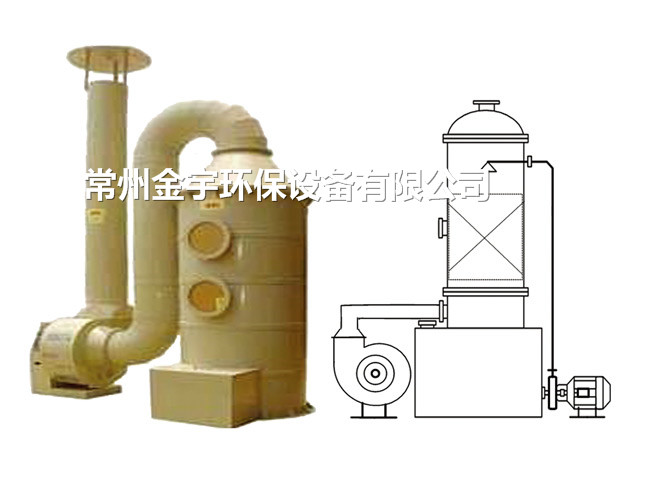 Specifications and technical parameters:
Specifications
Models
Exhaust gas treatment
m3/h

Specifications of tower body
(mm)

Specifications of tank (mm)
Diameter×height
Supporting spray
Power(KW)
Supporting
Power(KW)
CTS-1
2000
500×2600
800×900
0.75
1.5
CTS-2
3000
600×2600
800×900
0.75
1.5
CTS-3
4000
700×2600
1000×900
0.75
2.2
CTS-4
5000
800×2900
1000×900
0.75
3.0
CTS-5
6000
1000×3100
1200×900
1.5
4.0
CTS-6
8000
1200×4200
2.2
7.5
CTS-7
10000
1400×4500
2.2
7.5
CTS-8
12000
1600×4500
3.0
15
CTS-10
15000
1800×4500
3.0
15
CTS-12
20000
2000×4800
4.0
22
CTS-14
30000
2500×4800
5.5
22
CTS-16
40000
3000×5000
7.5
30
CTS-18
50000
3500×5000
11
55